This is my creative book, it presents my various professional and personal projects on paper.
With my school path mixing graphism and web, it seemed very important to me to present my projects on paper. It was also the opportunity to affirm my visual identity as a designer.
Moreover I find the object very pleasant to read, I chose to print it on glossy paper with a saddle stitching binding.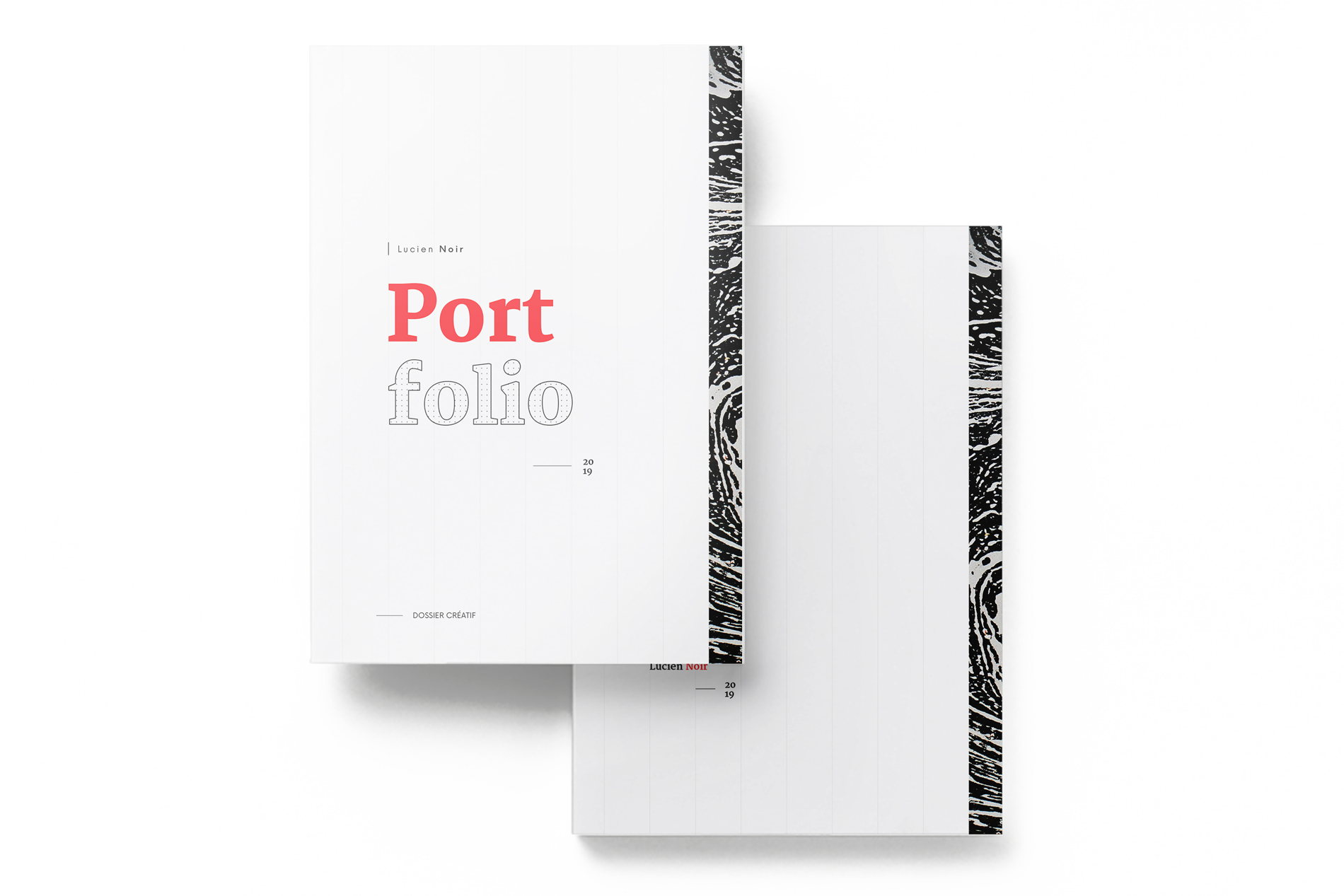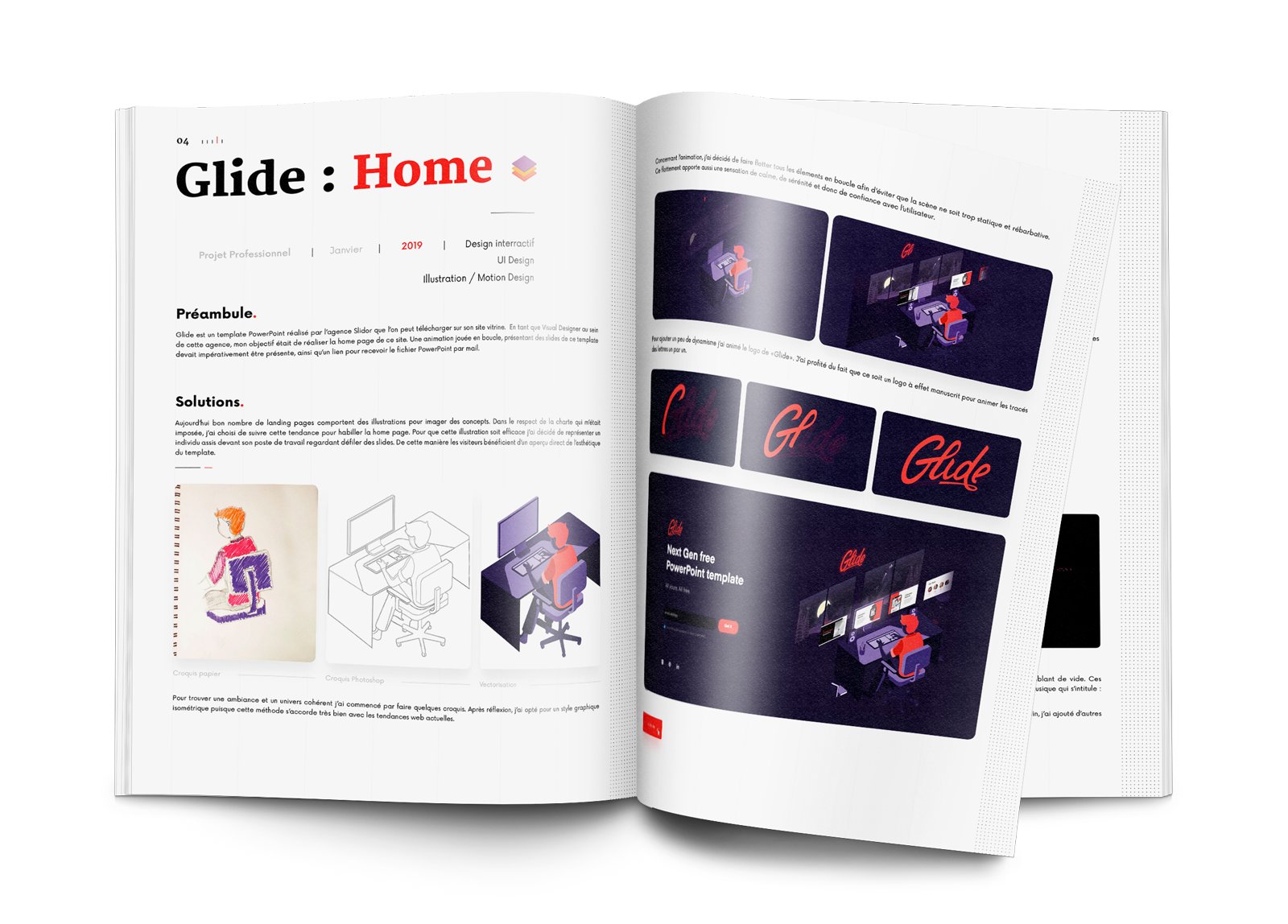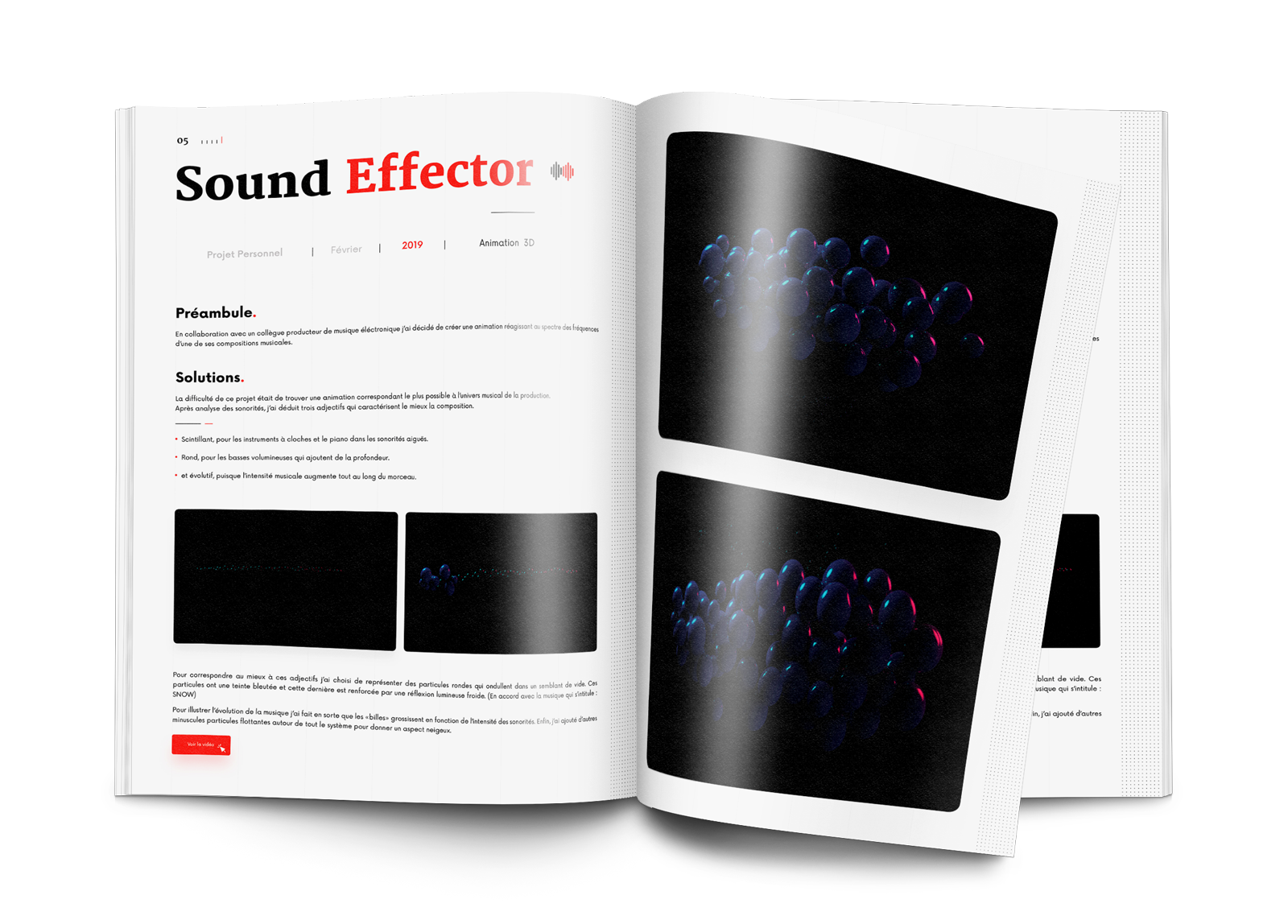 Download PDF